Chika Bits is joining another online contest and mind you, this contest is really BIG! It's something that you and I must not miss. I'm talking about the Thirty on 30 Changes in My Life Blog Contest where more than $300 worth of prizes will be given away.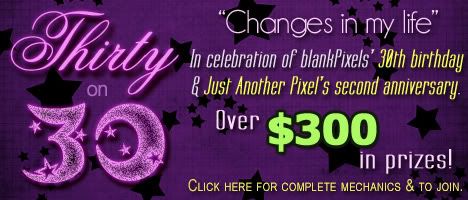 Kudos and many thanks to all the generous sponsors.
Wish me luck pleeezz! I really wanna win. I'd like a blog makeover… or maybe hosting? Moolah??? Oh, I just wanna win!
Updates: This contest already ended.