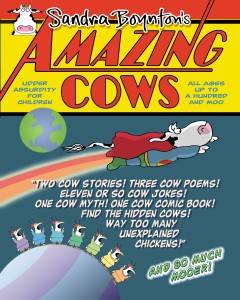 Henrietta of a Hen's Nest is giving away the Amazing Cows book which was written by Sandra Boynton.
Sandra Boynton is also the author of classic board books Moo, Baa, La la la!, A to Z, Oppposites, But Not The Hippotamus, Doggies, Blue Hat, Green Hat, The Going To Bed Book and Horns to Toes (And in Between).
This contest is open to US and Canada only and to everyone who are at least 18 years old.
The giveaway will end on December 22, 11:59 EST so if you want to join, better hurry.
[box type="info"]Updates: This contest already ended.[/box]