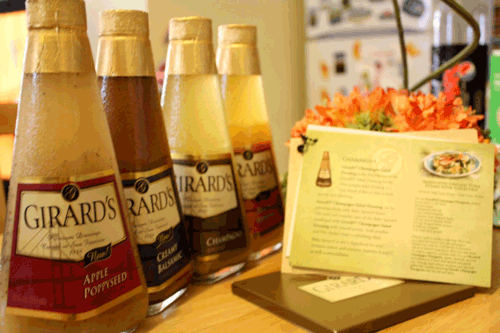 ACmomCee is hosting her first ever giveaway wherein five lucky winners from the US will receive four flavors of Girard's premium dressings. If you're not from the US, don't fret because you also have a chance to win $20 paypal credits courtesy of ACmomCee.
The contest will run from January 25 to February 5, 2011. If you'd like to try your luck, check out the contest mechanics by clicking the button below:
[button link="http://chikabits.com/contest-end/" type="icon" icon="heart"]Girard's Premium Dressing Giveaway Mechanics[/button]
Updates: This contest had already ended. Chika Bits won! Yey!