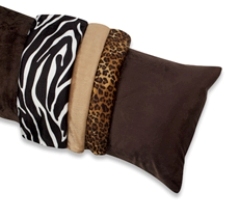 There is a special quality to classic country bedding that emits a profile of clean, crisp elegance and fresh breezes. Gingham bed covers for toddler beds can exhibit a unique presence and vintage allure. With styles that run the gamut of possibilities, there are many hand-stitched, hypoallergenic types of bedding that highlight different kinds of floral embroidery, scalloped edges or colorful appliques.
Traditional country bedding comes in patchwork, blooming prairie or traditional jacquard styles, among others. Many of the ensembles feature oversized pieces for optimal bed coverage. Reversible quilts, comforters and pillow shams extend the versatility of these sets. Numerous organic cotton comforter sets for toddler crib beds boast fun motifs, such as happy cowboys and cowgirls of the Wild West, ponies, bugs, butterflies and flowers. Make sure to purchase bed covers, especially those with patterns and prints, carefully, with an eye for beauty, comfort and modern appeal. The pieces you choose should be made of high-quality fabrics that have a good chance of retaining their pretty, bright colors without fading over time. Coordinate the bedding to match the rest of your room decor and avoid making the room look too busy, and you will have a bedroom with the perfect rustic charm.
Give any bedroom in your home a timeless and relaxing countryside or prairie feel with country-themed bedding. Delightful designs of khaki patterns and red checks are great for a gender-neutral, country cabin theme. A New England, French or southwestern comforter, sheet and pillow set with a palette of soft, warm tones and soothing images can summon simple times and opulent comfort.