This post brought to you by The Orkin Ecologist. All opinions are 100% mine.
Are you scared of bugs and insects? If you do, can you see which among the phobias listed in this article you currently have: top 10 bug phobias?
I grew up in a rural area so insects such as bees, wasps, spiders, ants, termites, moths and worms do not really scare me. Yes, they can harm us and our properties and some of these bugs are really poisonous but we can learn how to control and avoid them (like not standing on an ant hill colony and not wearing heavily scented perfumes that will attract bees).
What could probably give me a scary moment are poisonous animals like scorpions and snakes. It's true that some spiders are deadly too but out of the over 3,000 spider species in the USA, only two types are threatening to humans: the widows (both black and brown ones shown in the image below) and the recluse spiders.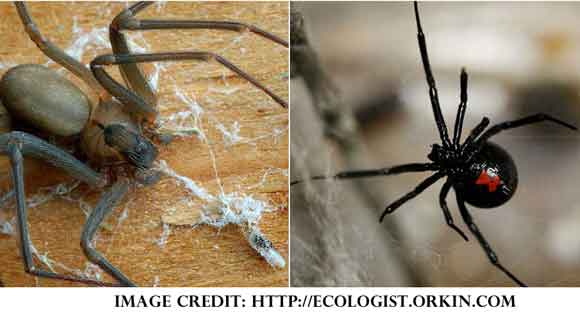 The picture of the spiders above came from a site called Orkin Ecologist. When I first visited this website, I was amazed by the myriad of informative articles that they have on their site. It is a fantastic educational resource for both experienced and newbie science lovers. I have learned that they even have scientists on their staff to ensure that they keep science at the forefront of their work.
I like the fact that they try to educate their readers on vital roles that insects play in our environment. Some may think that insects are worthless and scary but Orkin Ecologist enlightens you of the importance of these animals in maintaining the balance in our ecosystem.
You can checkout Orkin Ecologist on Facebook or follow Orkin Ecologists on Pinterest as well. You can share something on their Pinterest board, too, using #BugOut.
Speaking of share, why don't you share your #BugOut moments in the comments section below? You can also share it via Twitter, Facebook, Pinterest or other social network. Just be sure to include the tag #BugOut to be included in the entire buzz.