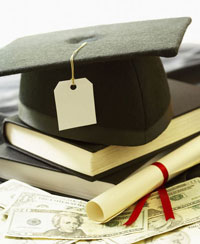 Do you know that three decades ago, internet was totally unheard of? Today, we have the power of internet technology in our hands and we should take advantage of this opportunity.
Take for example our personal development, specifically in terms of having a degree or striving for continuous professional advancement. During this information age, we can now attend online universities and earn courses such as online degree programs in accounting and become an accountant without leaving the comfort of your home or drastically changing your schedule. You can study at your own pace and save a lot of commuting time and transportation expenses.
Speaking of online universities, do you know that there's a website named Find Your Education where you can actually find online courses depending on your degree interest and degree level needed (plus according to zip code too!). They feature online universities, colleges and schools such as the Ultimate Medical Academy, University of Phoenix and Kaplan University Online – Graduate degrees.
If you're short in cash or your budget's probably a bit short, you can also check out the free application for federal student aid http://www.fafsa.ed.gov. Just a little resourcefulness will go a long way, wink!
We're lucky to be in this information age. Take advantage of online universities for personal development.